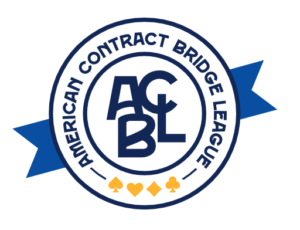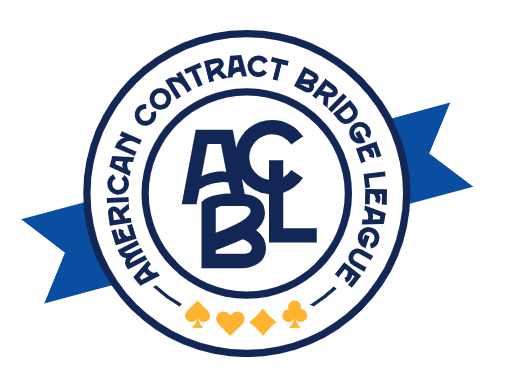 The ACBL-sanctioned games within ACBL World might remind you of what you'd play at a real life ACBL bridge club. You play with and against others, in games that will be familiar.
Even though these games award ACBL Masterpoints® they're not solely for ACBL members. They're for everyone. This is where you'll find the premium human pair games on BBO. The place to take on partnerships from around the world.
It's simple; these are high quality games run by certified ACBL directors.
You've various playing options; 9 rounds of 2 boards open pairs, limited 499er pairs*, or faster one-hour Speedball pair games, for when you only have an hour to spare.
You'll also find team games as well as plenty of robot tournaments to play solo. Take a look at the schedule to see what's available.
If you're an ACBL member, you can win up to 4.00 Masterpoints per tournament. If you're not an ACBL member, you'll win BBO points and you'll be playing in a well run, exciting game. And if, like thousands of others, you like playing them, you could always join the ACBL – give membership a whirl with their free, 4 month Guest Membership.
* Limited ACBL games are restricted to eligible ACBL members.
How do I play?
Click on ACBL World, then select the ACBL game of your choice.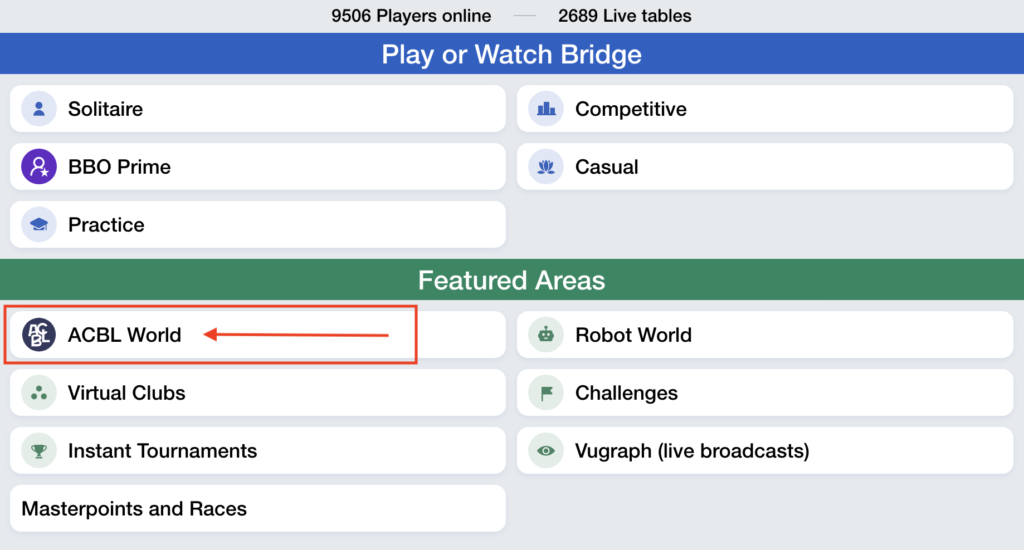 ACBL Daylong Tournaments – click here
ACBL Limited Tournaments – click here
ACBL Swiss Teams – click here
ACBL World Schedule – click here
Join the ACBL – click here
Never been an ACBL member? Try the free 4 month Guest Membership