If you're looking for a fast-paced, no-fuss game, hop into the new ACBL Express Individual. There's no chat to table, and everyone plays in tempo using the same system. You don't need a partner to register, you'll be automatically matched with a new partner each round. Slow players are replaced with a robot (but they can get their seat back when the board in play ends). Games run hourly from 7AM to 1AM US Eastern Time, so you won't have to wait long for a game.
Why play ACBL Express Individuals?
No disruptions, you can just focus on the game
It's a fast paced, individual, human game
You don't need a partner, you'll be assigned a new partner every round
Games are stratified 
ACBL Masterpoints® awarded
How do I play?
Click ACBL World then select Ind. ACBL Express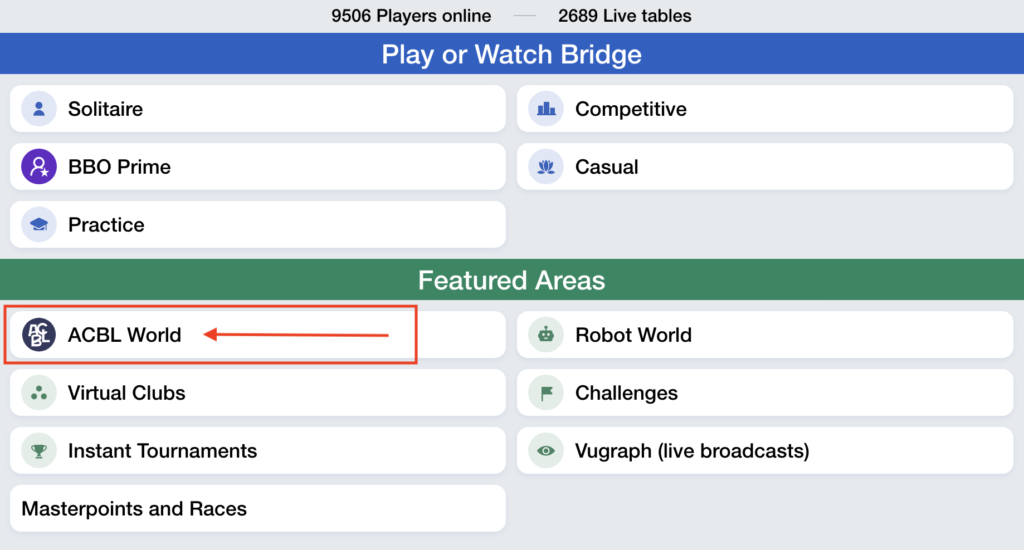 The nitty gritty
12 boards with 2 bids per round
Available hourly from 7AM to 1AM US Eastern Time
4.5 minutes per board
30 seconds per bid or play
Everyone plays 2/1 GIB in tempo, no waiting for slow players
Robots used to temporarily replace slow players
Matchpoints or IMPs
Everyone plays the same system: BBO's 2/1 GIB. A default conventions card is available at each table. Chat to table is not active, and you have 30 seconds per bid or play. Players receive an alert when a few seconds remain and are temporarily replaced by a robot when the 30-second limit is over. If you get kicked out, don't panic. Log in and you'll be automatically reseated when the current board in play is over. If you wish to leave the game permanently, click Call Director, and select Withdraw.