Get your pairs to play against more opponents. ACBL Open Pairs have 18-boards (9 rounds of 2 boards). They run throughout the day, every hour starts from 9.10am to 10.10pm Eastern.

Why play ACBL Open Pairs?
It's a high quality pairs game run by certified ACBL directors
18 boards, 6 mins per board
Awards ACBL Masterpoints®
You can play with your favorite partner or form new partnerships
You can also find a partner in the partnership desk
How do I play?
Click on ACBL World, then select the ACBL Open Pairs of your choice.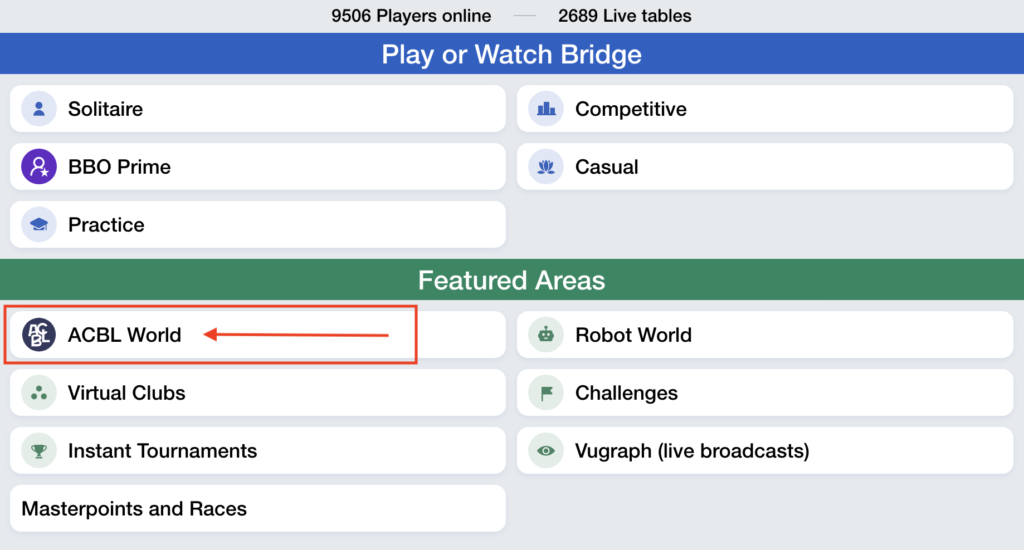 ACBL Daylong Tournaments – click here
ACBL Limited Tournaments – click here
ACBL Swiss Teams – click here
ACBL World Schedule – click here
Join the ACBL – click here
Never been an ACBL member? Try the free 4 month Guest Membership